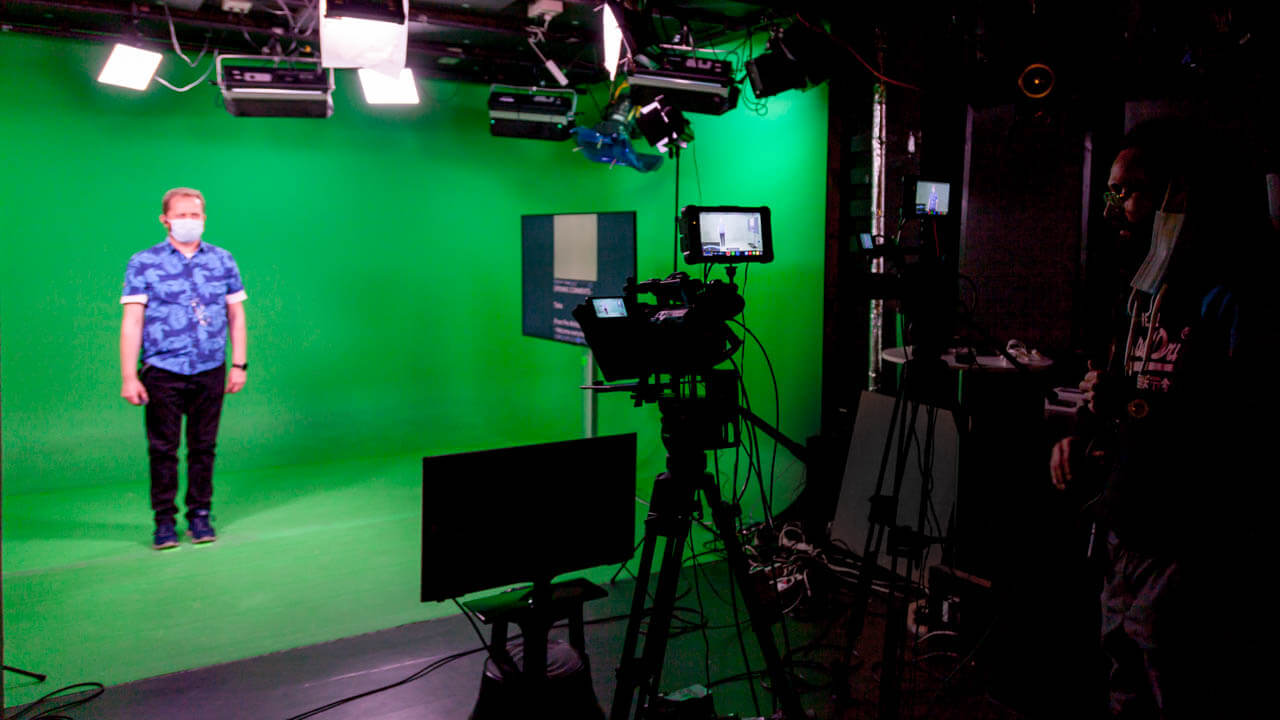 05 Mar

Remote Production for Siemens

We are preparing for Remote Production for our customer Siemens. In the picture you see our crew, who are stand-in for the keynote speaker. The recording format will be in the 9:16 aspect ratio (portrait format), and will be LIVE-merged with 2 other remote locations (3 locations on Earth in total) – and together the 3 live recordings will form a 16: 9 aspect ratio (landscape format). Together with a digital backdrop (Virtual Set), the illusion will be that they are in the same room (same location).

Technical requirements for the recording
Resolution/framerate: UHD and more Frame rate: 25 or 50 fps
File format: MOV PRO RES 444 or DNxHD
Color space: 10Bit – sRGB
Camera: 2 x 4K, 18-105 and 24-70mm lenses, min. 2/3-frame size
Fiber Internet Connection with 300/300 up/down
Video Interface: HD-SDI and HDMI to HD-SDI
Teleprompter
Communication during production
Communication with speakers via in-ear – no sound in the studio
Teleprompter/Autocue: Two/Three locations: Camera + side screens. Can be split screen as well
Using of Zoom as communication plattform during recordings
Requirements for light and sound
Microphones: Same model or system should be synced. Recordings levelled at -3dB
Delivery of individual audio tracks for subsequent professional audio engineering
Provision of in-ear microphones for all speakers
Synchronize recordings: to start the recordings synchronized
Rehearsal
The greenscreen studio is required for 1 day for production and 1 day for the technical trial.
A technical rehearsal scheduled for the day before the recordings. Planning eight hours for the rehearsal.
Providing approx. 10 sec. footage in RAW from the studio in advance for post-edit-test.
Providing stand-in speaker for full technical rehearsal. incl. autocue (teleprompter), PPT, Audio etc.